Got an idea?
We've built lots of custom extensions for high-needs online businesses. From custom API integrations to in-browser product creation modules, we love working to customize your site to your needs.
Whatever you need built, we have the Magento expertise to get it done.
Modules we've created
Fraud detection tools
Drag and drop charm bracelet creator
Mix and match bikini bundles
Custom API Integration for stock control
Translation modules for volatile data
Custom CMS elements for responsive, highly dynamic page content
Subscription control for recurring purchases
Bracelet creator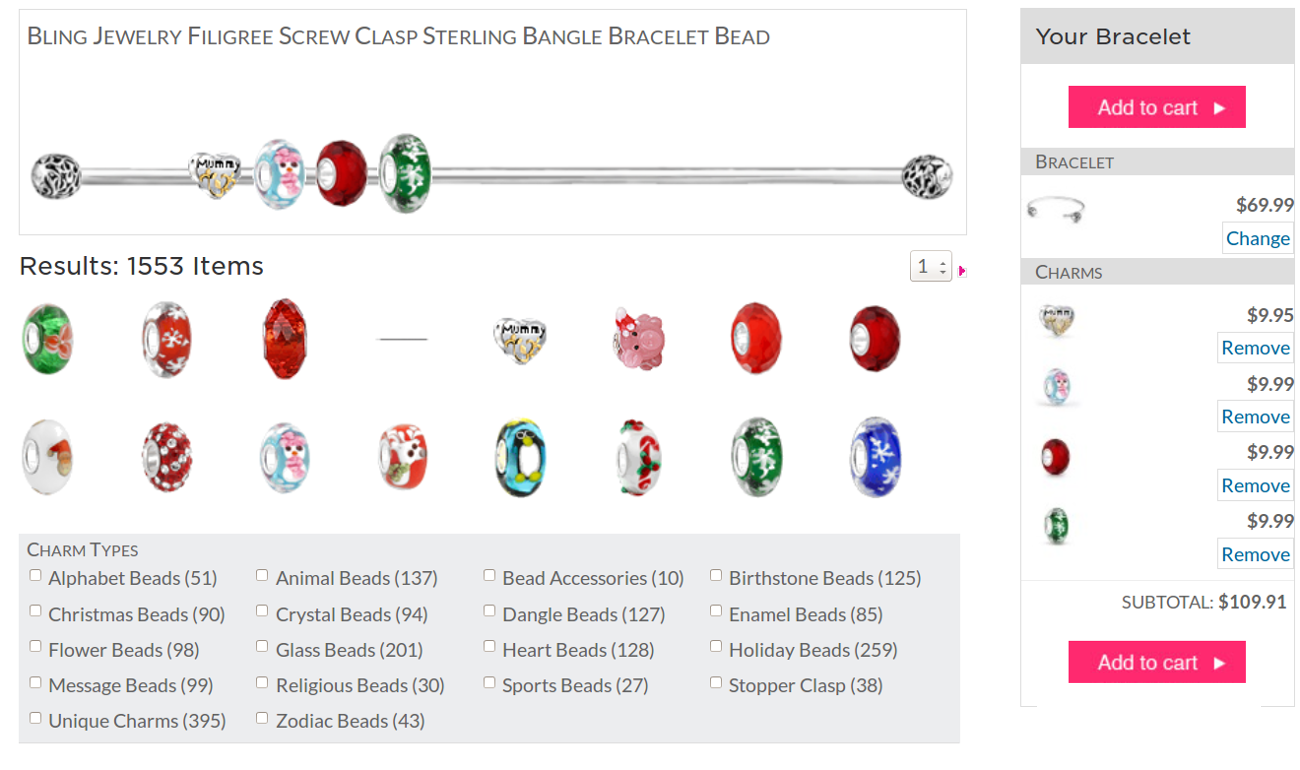 Customers can drag and drop charms from a filtered list onto a base bracelet. Individual charms, prices and subtotal display on the right.
Mix and Match bikini shopping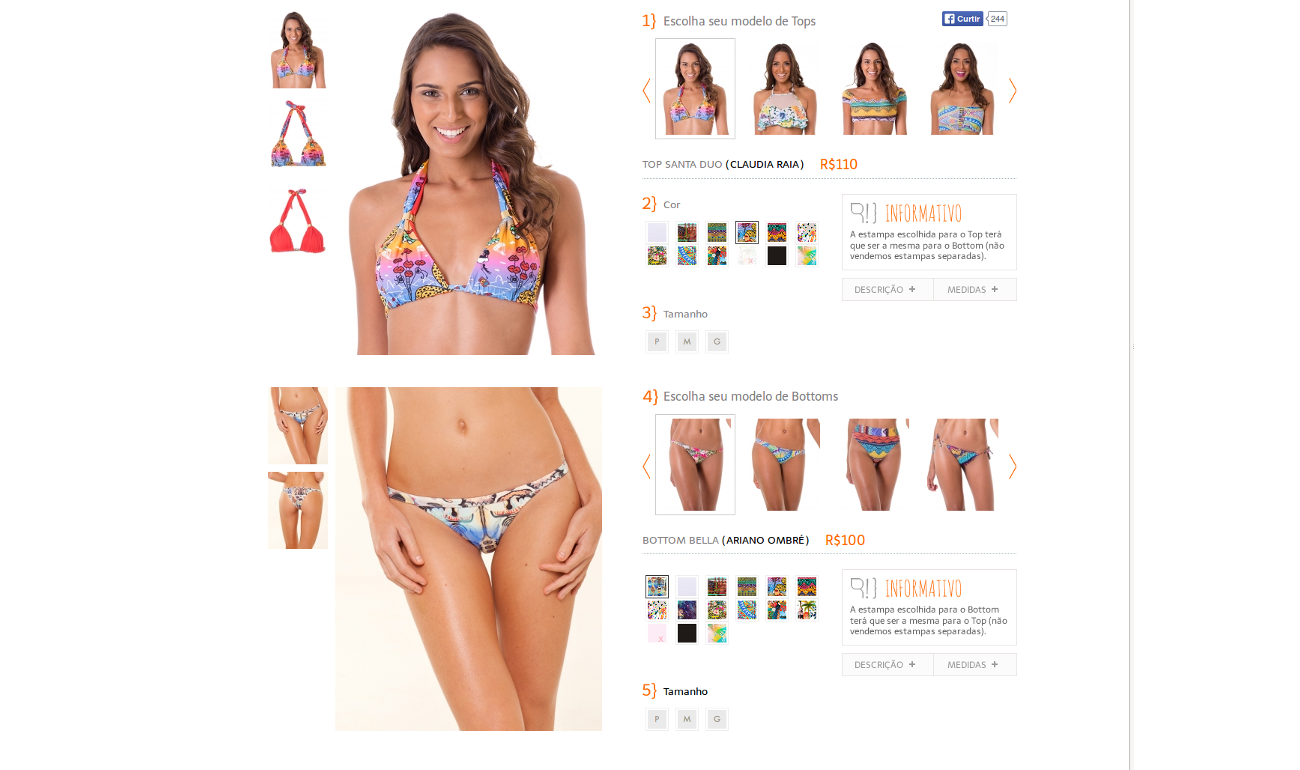 Customers can select a style, fabric and size for a bikini top and bottom. Prices update as different attributes are selected.
We can help:
integrate your store with a tricky API
develop custom checkout functions
multi-channel your sales avenues
enrich your customers' experience with interactive shopping options
streamline your content management process